Upcoming Workshops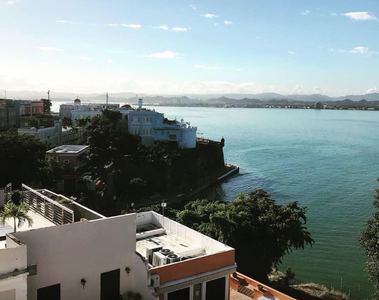 view from Museo de Casa Blanca, photo by Luis Borrero
Old San Juan, Puerto Rico
Color Harmony in Tonal Painting
Envisioned as a collaboration with and contribution to the Atelier San Juan, this 2-day workshop will include an artist talk, a painting demonstration, an afternoon painting session with individual instruction, and a day of collaboration with Luis Borrero and his young artists at the Atelier. Housed in the historic Museo de Casa Blanca, the Atelier San Juan offers classical fine art training to young artists. This workshop offers a rare opportunity to experience and contribute to the culture of Puerto Rico.

Friday-Saturday, March 22-23, 2019, 9am-4pm
$500.
Atelier San Juan
Museo de Casa Blanca
1 Calle de San Sebastian
San Juan, Puerto Rico 00926

To register, please call 718-768-1508 or send a message to me here. Deadline to register is March 18, 2019. PayPal, credit cards, and personal checks are welcome.

If you would like to contribute to the Art Supply Fund for the Atelier, please contact me here. To give direct contributions to Atelier San Juan, please send a message here. Muchas Gracias!

_______________________________________________________________________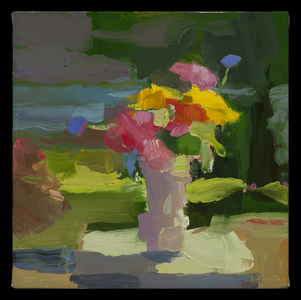 Princeton, NJ
Bring your garden clippings for a
Flower Painting Marathon!
This 3-day workshop focuses on
alla prima
technique in oil painting with a focus on color and palette. More specifically, this workshop will cover palette organization, control of color mixing in tonal painting, use of mediums, composition, and learning to see in painterly abstract terms. Each day will consist of a 1-2 hour lecture and demonstration, followed by painting time with one-on-one instruction. Be prepared to experiment!
Arts Council of Princeton
Princeton, NJ
Friday-Sunday, May 17-19, 2018
10am-4pm
Open to All Levels, Class size limited to 8 students.
To register, call 609-924-8777 or go to www.artscouncilofprinceton.org
________________________________________________________________________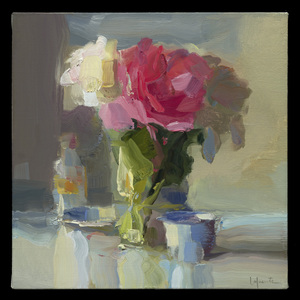 Philadelphia, PA
Alla Prima Still Life
Pennsylvania Academy of the Fine Arts
Responding to the still life motif, learn how to build an oil painting directly, with the emphasis on color. The workshop will begin with a painting demonstration, followed by painting sessions in which students will be guided through a series of focused procedures: composing a painting and establishing tonal design, mixing color, achieving harmony and palette organization, applying large color masses, and using principles of oil
viscosity to build form into wet-into-wet painting.
Master Class
Monday-Friday, June 17 2019 - June 21 2019
9am- 5pm
To register, call 215-972-2028 or go to
www.pafa.org
_______________________________________________________________________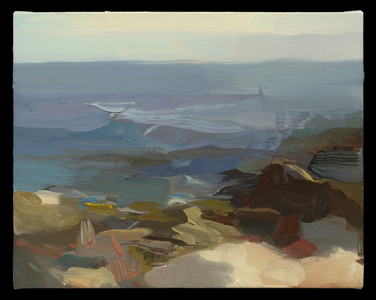 Bernard, Mount Desert Island, ME
Oil Painting Concepts and Techniques En Plein Air
This workshop will focus on oil painting techniques in working directly from observation in the Maine landscape. Included topics are: Approaches to composition in drawing and painting from observation such as gesture, tonal design, proportion, and atmospheric color harmony; Materials and techniques in oil painting such as grounds, pigments, solvents, palette organization, and color mixing; Landscape painting as a practice and as a source for other work.
While this workshop is open to all levels, some experience in Drawing and/or Painting from observation is required.
Monday-Friday, August 12-16, 2019
To register, please call 207-460-4119 or go to
Acadia Workshop Center
_______________________________________________________________________
Brooklyn, NY
Conce
pts in Perceptual Painting:
A Series of Weekend Intensives
This series of weekend workshops will take place in my north-light studio in the Gowanus neighborhood of Brooklyn, NY. Saturdays are divided into a morning of drawing exercises and an afternoon of painting exercises geared around specific concepts. Sunday is an all day still life painting session with individual instruction. Enrollment is limited to 5 students. All levels are welcome.
Cost is $600 per weekend session, $2100 for all four weekends. Preference given to students who enroll for the series.
To register, please
email me here.
TONE and Ground
November 17-18, 2018, 9am-4pm
COMPOSITION and Proportion
December 15-16, 2018, 9am-4pm
GESTURE and Open Form
January 19-20, 2019, 9am-4pm
ATMOSPHERE and Key
February 16-17, 2019, 9am-4pm
Christine Lafuente Studio
140 13th Street
Brooklyn, NY 11215
Note: Street parking is usually available on the weekends!
Subway F/G/R trains to 4th Ave/9th Street.
FUTURE!
New Orleans, LA. Fall 2019 TBA
Bainbridge Island, WA Summer 2020
For inquiries about future workshops or to make a request, please
email me!
Thank you!!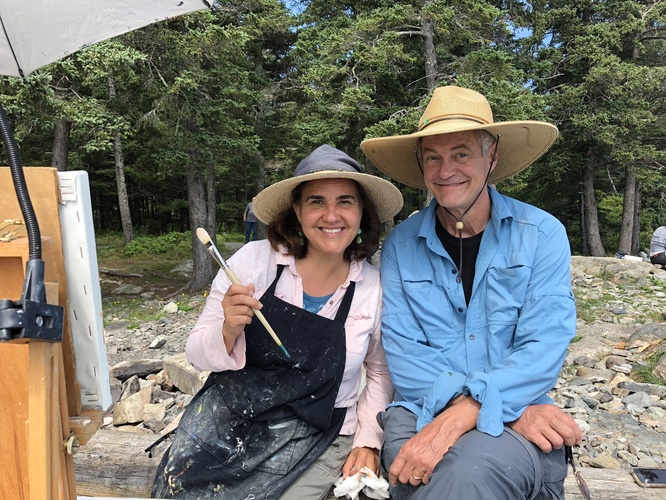 Painting at Seawall, Acadia National Park, Maine, with Paul DuSold, 2018