Upcoming Workshops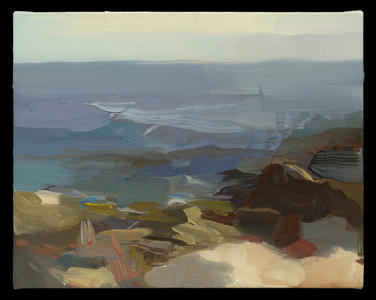 A FEW SPACES STILL OPEN!
ACADIA WORKSHOP CENTER
Bernard, Mount Desert Island, ME
Oil Painting Concepts and Techniques En Plein Air
This workshop will focus on oil painting techniques in working directly from observation in the Maine landscape. Included topics are: Approaches to composition in drawing and painting from observation such as gesture, tonal design, proportion, and atmospheric color harmony; Materials and techniques in oil painting such as grounds, pigments, solvents, palette organization, and color mixing; Landscape painting as a practice and as a source for other work.
While this workshop is open to all levels, some experience in Drawing and/or Painting from observation is required.
Monday-Friday, August 12-16, 2019
To register, please call 207-460-4119 or go to
Acadia Workshop Center
_______________________________________________________________________
FUTURE!
Brooklyn, NY. in my Studio
Princeton, NJ. December 2019
New Orleans, LA. TBA
Old San Juan, Puerto Rico. March 2020
Bainbridge Island, WA. Summer 2020
For inquiries about future workshops or to make a request, please
email me!
Thank you!!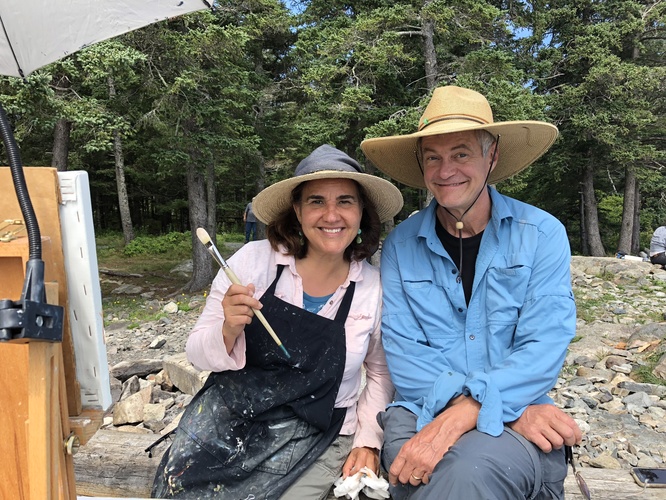 Painting at Seawall, Acadia National Park, Maine, with Paul DuSold, 2018