Upcoming Workshops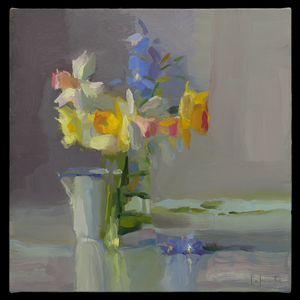 Oil Painting Materials & Techniques
Arts Council of Princeton


FEBRUARY 8, 2020
Perfect for the serious-minded beginner and advanced painter alike, this one-day introductory workshop will cover the essentials of oil painting.
The morning will outline principles of oil as a medium, organization of palette, and color mixing. The afternoon will be a demonstration of Alla Prima painting technique. Just bring a pencil and paper - no need to bring any supplies as there will be no student drawing or painting in this workshop.
To register, please go to
www.artscouncilofprinceton.org
or call 609-924-8777
Flower Painting Marathon with Individual Critiques
Arts Council of Princeton


APRIL 13-16, 2020
This workshop will focus on alla prima oil painting technique with a focus on palette organization, control of color mixing in tonal painting, use of mediums, composition, and learning to see in painterly abstract terms. Each day will consist of lecture and demonstration, followed by painting with one-on-one instruction. Students are welcome to bring paintings for an individual critique session.
WAITLIST AVAILABLE!
To register, please go to
www.artscouncilofprinceton.org
or call 609-924-8777
Looking forward to painting together!
_______________________________________________________________________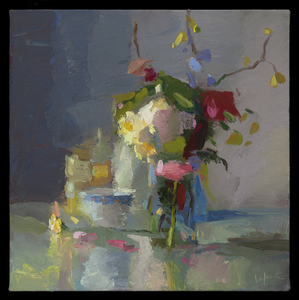 Alla Prima Still Life
Pennsylvania Academy of the Fine Arts


June 15-19, 2020
Responding to the still life motif, learn how to build an oil painting directly, with the emphasis on color. The workshop will begin with a painting demonstration, followed by painting sessions in which students will be guided through a series of focused procedures: composing a painting and establishing tonal design, mixing color, achieving harmony and palette organization, applying large color masses, and using principles of oil viscosity to build form into wet-into-wet painting.
To register, please go to
www.pafa.org
or call 215-972-2028
____________________________________________________________________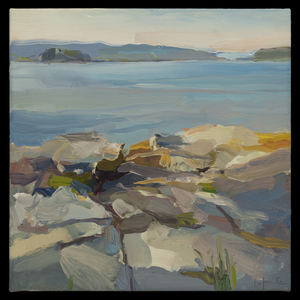 Oil Painting Concepts and Techniques En Plein Air
Acadia Workshop Center
Bernard, Maine


August 10-14, 2020
This workshop will focus on oil painting techniques in working directly from observation in the Maine landscape. This includes: approaches to composition in drawing and painting from observation such as gesture, tonal design, proportion, and atmospheric color harmony; Materials and techniques in oil painting such as grounds, pigments, solvents, palette organization, and color mixing; Landscape painting as a practice and as a source for other work.
To register, go to
www.acadiaworkshopcenter.com
or call 207-460-4119
FUTURE!
Old San Juan, Puerto Rico. March 2020
Bainbridge Island, WA. Summer 2020
Brooklyn, NY. TBA
New Orleans, LA. TBA
For inquiries about future workshops or to make a request, please
email me!
Thank you!!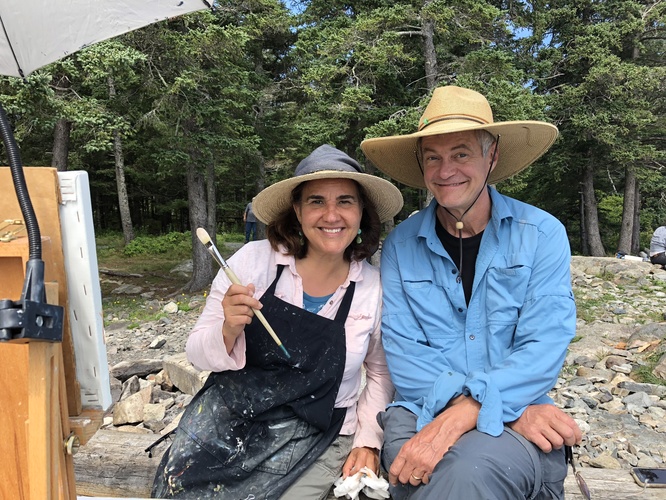 Painting at Seawall, Acadia National Park, Maine, with Paul DuSold, 2018